THE GAME CHANGING DIAPER CREAM!
FAST RECOVERY FOR STUBBORN DIAPER RASHES!
PEDIATRICIAN RECOMMENDED

Zinc oxide free barrier glides on easily with no sticky residue.

New Innovative Efoplex® Oils

Safe and Gentle Natural Ingredients

No petroleum, artificial dyes, fragrances, phthalates, or parabens.

Dermatologist tested and clinically tested.

Safely made in a cGMP certified facility in the USA
INGREDIENTS: Anhydrous Lanolin, Castor Bean (Ricinus Communis) Oil, Efoplex® oils (Proprietary blend of naturally derived esterified oils), Kokum Seed Butter (Garcina Indica), Beeswax (Cera Flava), Mandarin Green (Citrus Reticulata) Oil, Lavender (Lavandula Angustifolia) Oil, Rose (Rosa Damascena) Oil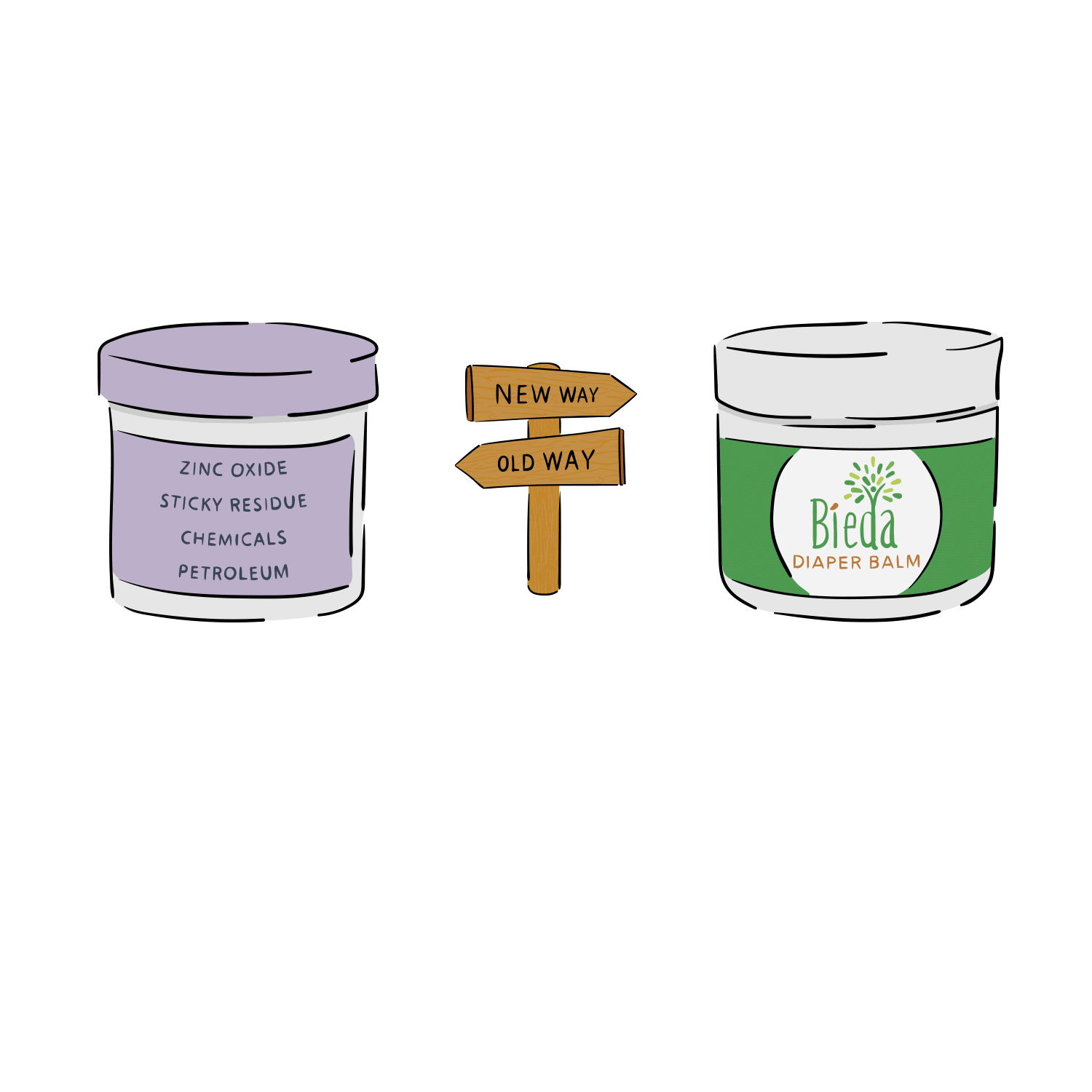 "I am happy to be able to offer my patients Bieda Diaper Balm, a zinc oxide-free balm with natural ingredients,

effective for the most stubborn diaper rashes.

" - Dr. Alex Injac, Pediatrician
"I LOVE this diaper balm! ... First off, it is a thick balm, but it can spread on into a thin layer when you put it on baby, it seems like some absorbs and the rest creates a light barrier so that baby's skin isn't getting irritated by all of the mess that tends to cause diaper rash. Unlike some diaper balms, this smells pleasant, the container is also extremely easy to open and close so you're not struggling with the jar while baby is on the changing table. This balm also doesn't feel sticky, so you can just use a baby wipe to get it off of your hands when you're done before washing your hands (It doesn't take 10 soaps and an army to get off like traditional diaper rash creams do). I cannot suggest this stuff enough to parents as something to have on hand." -Vine Review
"This is the only product we'll use from now on with our little one! I like the smell and consistency much more than the stuff we've used on our kids in the past. The balm also seemed to be really soothing when we applied it. I'd recommend it to anyone." - B. Nixon
NOW AVAILABLE IN MINI-TRAVEL SIZE
PERFECT FOR ON THE GO!
Mini size 3-pack
Three 0.25 oz jars
"These are perfect for throwing in a diaper bag, your car, or stroller. They're really tiny, but a little goes a long way! We've been able to make one mini container last for over a week with daily use." -Vine Review